Dr. Behnam Shakibaie
Dr. Behnam Shakibaie
Blog Article
Dr. Behnam Shakibaie

Iranian oral surgeon, scientist and pioneer in the field of implant microsurgery

Biography

Shakibaie was born in Ahwaz in south of Iran on 02 August 1972. In 1986 he moved to Germany to continue his education. After having completed the high school in Berlin in 1991, he started studying dentistry at Humboldt University of Berlin (Charite) in 1992, which he finished in 1998.



(German Periodontology Award 2010)

He gained passion for oral surgery during his doctorate thesis from 1997 to 2001 about Guided Bone Regeneration (GBR) at Oral Surgery Department of Dental School of Humboldt University led by Professor P. A. Reichart.
Shakibaie continued his professional education with specialization in Oral Surgery at Berlin and Bonn University from 1999 to 2003, Postgraduate Mastership in Implantology at German Society of Impantology from 2005 to 2007, Postgraduate Mastership in Periodontology at German Society of Periodontology from 2006 to 2008 and specialization in Oral Microsurgery and Microscopic Dentistry at Zeiss Dental Academy from 2007 to 2009.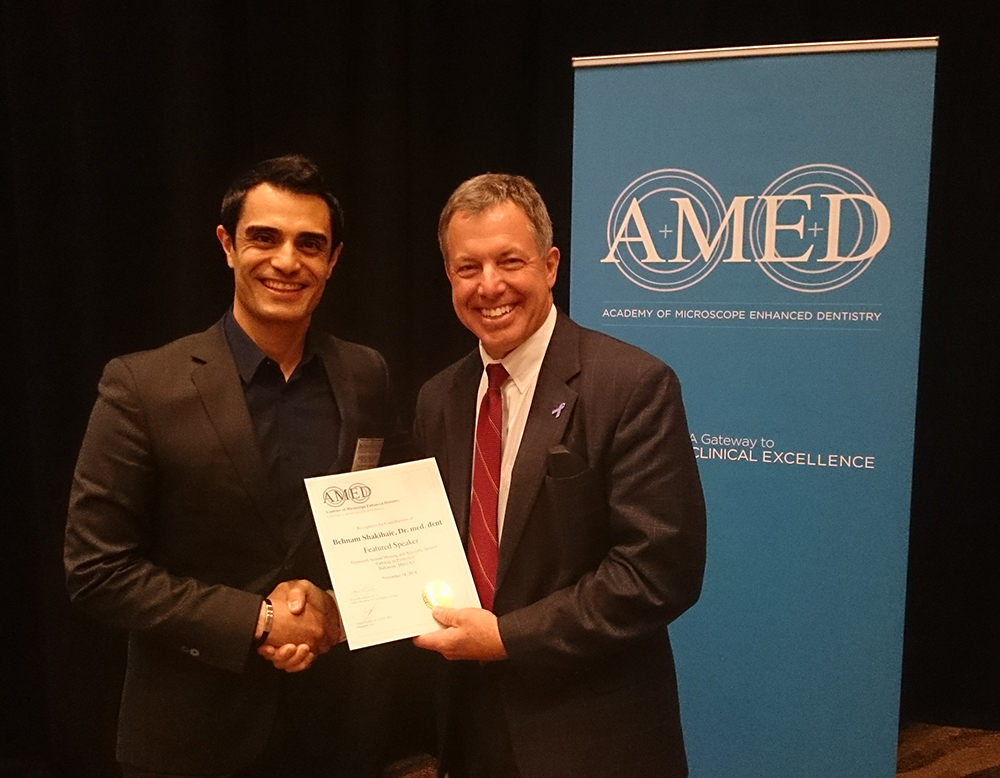 (American Microscopic Dentistry Award 2014)

According to his devotion to reducing surgical trauma and increasing treatment safety for patients, he has been developing new microsurgical techniques and instruments for Oral Implantology and Jaw Bone Reconstructions since 2005.

His internationally most popular inventions are in the field of microscopic and minimally invasive sinus lift as well as implant exposure techniques.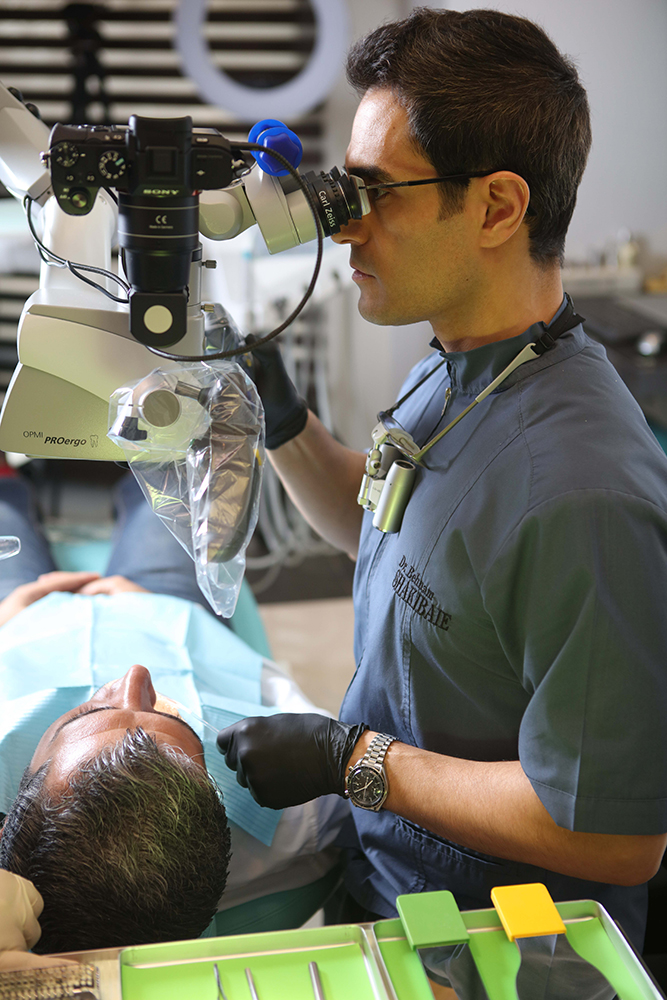 (Pioneer in Microscopic Dentistry)

The development and worldwide first publication of techniques of Microscope-Guided External Sinus Lift (MGES) and Microscope-Controlled Internal Sinus Floor Elevation (MCI-SFE) brought him renowned scientific awards such as German Periodontology Award in 2007 and 2010, Professor Yalda Award in 2011, American Microscopic Dentistry Congress Award 2014 and many more.

WebSite: https://drshakibaie.com/
Report this page